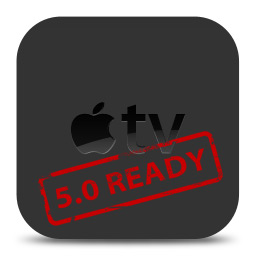 Today we're happy to release new versions of Seas0nPass and aTV Flash (black) that are compatible with latest 5.0 (iOS 5.1) software running on the ATV2. A ton of work has gone into getting everything updated, and a huge thanks go out to Brandon Holland (@640774n6) and Dustin Howett (@DHowett) who both contributed immensely in adding support for 5.0.
Is this a tethered or untethered jailbreak? What's the difference?
Seas0nPass currently provides a tethered jailbreak for the new 5.0 (iOS 5.1) Apple TV software. Functionally, both jailbreak types are identical, the only difference being that a tethered jailbreak requires the Apple TV to be connected to a Mac/PC when first powering it on. Since the Apple TV doesn't have a battery, and is rarely ever powered off, this usually only needs to be done once.