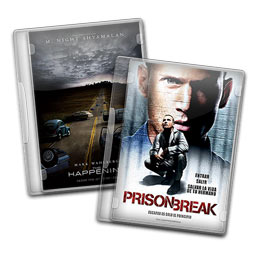 Happy Monday! Today we are pleased to announce the release of a hefty update of Media Player for the 2nd gen (black) AppleTV. Version 0.9 adds a handful of new features and a ton of performance related improvements and bug fixes. More details on what's included can be found below.
TV Show metadata and folder tagging
Media Player now supports automatically fetching series and episode information for TV Shows. This includes information such as episode name, cast, director, genre, air date, content rating and episode thumbnails. To enable TV Show metadata, the drive/folder that contains your TV Show files will need to be specifically tagged as TV Shows. Details on tagging a drive/folder are below.
Highlight the folder to be tagged.
Hold the center select button and select the 'TV Shows' option.
TV Show metadata will now be used for all media contained inside that folder.