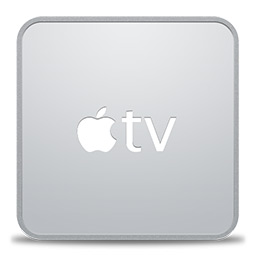 aTV Flash 4.5 for the 1st generation (silver) Apple TV is now available. Version 4.5 includes support for OS X 10.8 (Mountain Lion) as well as a handful of general improvements and fixes. We're also still working on a number of additional features for the 1st gen models and plan to have additional updates available soon.
What's new in 4.5?
Added support for OS X 10.8 (Mountain Lion)
Added active memory management (to keep things running smoothly)
Added ability to copy files between playlists
Resolved Smart Installer bug
Other miscellaneous improvements and fixes
Great! Where can I get it?
Version 4.5 is available through the Downloads tab in your account. If you're already running aTV Flash on your Apple TV you can update through the Maintenance --> Manage Plugins menu.
Enjoy! :-)