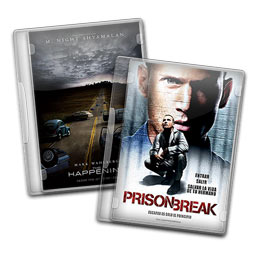 Happy Friday! Today we are pleased to present you with another major update to Media Player for the 2nd gen (black) AppleTV. Version 0.7 adds a number of exciting new features (especially for our friends outside the US) and resolves a number of pesky bugs. All in all, a solid update that moves us one step closer to the final version!
What's new in Media Player 0.7?
Added new playback menu (hold select during playback)
Added support for .srt subtitles
Added support for multiple audio tracks
Added support for chapters
Added support for localized metadata
Added support for local cover art
Added option to refetch metadata for a specific file
Added option to clear all metadata
Added toggle setting for volume control
Improved metadata fetching (courtesy of themoviedb.org)
Improved progress bar controls
Improved DVD playback and ff/rw controls
Improved audio track selection logic
Resolved aspect ratios issues for certain video types
Resolved file browsing related crashes
Resolved metadata fetching related crashes
Resolved audio queue related errors
Resolved Top Shelf related playback issues
Resolved playback related memory leaks
Minor UI improvements
Many other miscellaneous fixes
What can I do with the playback menu?
The new playback menu provides quick access to chapters, audio tracks and subtitles. To access this menu simply press and hold the center (select) button during playback. Press the menu button to return to the movie.
Note: Chapter controls can also be accessed by pressing the down arrow on the remote during playback.
Spectacular! Now how do I get it?
With aTV Flash (black) installed, Media Player 0.7 can be downloaded on your ATV2 through the Maintenance --> Manage Extras menu. If you need to re-install aTV Flash (black) links for the latest version can be found under the Downloads tab in your account.
New users can pre-order aTV Flash (black) here.
Enjoy!