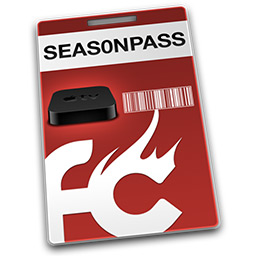 Today we are happy to release a brand new version of Seas0nPass that provides an untethered jailbreak of the latest 5.0.1 (iOS 5.1.1) software for the 2nd gen Apple TV. Massive thanks goes to @pod2g and Co. for the countless hours that went into making this new release possible.
Update 6/6: Seas0nPass has been updated to support the new 5.0.2 Apple TV software.
What about the new 3rd gen Apple TV?
Unfortunately Seas0nPass is not yet compatible with the new ATV3. Work is still ongoing and we'll be sure to announce any and all news as soon as it becomes available. Be sure to follow us on Twitter, Facebook and Google+ for up to the minute info.
Which plugins are currently supported on 5.0.1?
Couch Surfer 

(works)

Last.fm 

(works)

Maintenance 

(works)

Media Player 

(works)

NitoTV 

(works)

Plex 

(works)

Remote HD 

(works)

Rowmote 

(works)

RSS Feeds 

(works)

Weather 

(works)

XBMC 

(works)

Overflow 

(not working)
Superb! Where can I get it?
As always, Seas0nPass is available as a free download from Seas0nPass.com.
Troubleshooting tips can be found here.
Enjoy. :-)