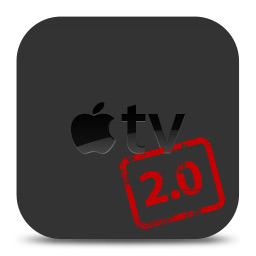 We are pleased to announce the release aTV Flash (black) 2.0 for the 2nd generation Apple TV. Version 2.0 goes beyond just watching videos, and adds in a ton of new features that make browsing and watching media on the Apple TV more enjoyable than ever.
2.0 is a free update for all current aTV Flash (black) users, so keep reading for more details on everything that's new.
Browse by category
The new Library View will now index all your media (even if stored on multiple devices) and automatically organize movies, TV shows and music into easy to use categories such as: genre, release date, star rating, age rating and others. TV shows will also be group by series/season automatically so there's no more worrying about keeping your folders perfectly organized.
While we think this is a great new way to browse and enjoy your media, the original file/folder based browsing will remain intact and working as an alternative option.