Today we're happy to release a brand new version of aTV Flash (black) which includes a revamped player that is optimized for iOS 5.0 and later. This new player improves performance for virtually all file type resulting in noticeably smoother playback. We've also baked in a number of other goodies including NFS streaming, subtitle timing settings, additional translations and a mountain of other improvements and fixes.
What about the ATV3 and the untethered version for ATV2?
Work is still underway on both fronts, and we've had some encouraging reports come in over the past few days. However, it's still too early to give any kind of ETA but we hope to have more news soon. For the latest updates be sure to follow us on Twitter.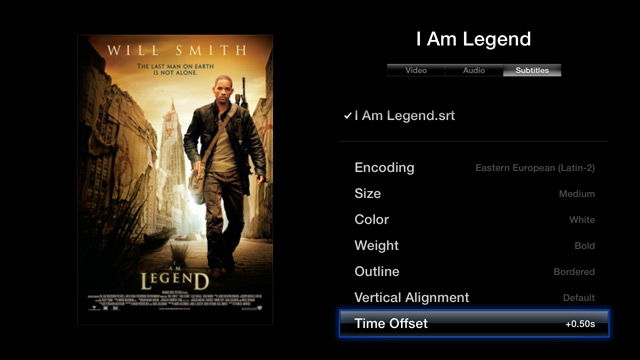 Easy access to subtitle options through the Playback Menu